" You hear the door slam
And realize there's nowhere left to run
You feel the cold hand
And wonder if you'll ever see the sun
You close your eyes
And hope that this is just imagination..."

Ati uns usile si ferestrele cu usturoi?
Puteti sa radeti dar eu de mica pastrez traditia :)). In ajun de Sf. Andrei ung toate usile si ferestrele cu usturoi...nu scapa nici o intrare :))...chiar si usita de la colivia papagalilor :))).
Am incercat pentru prima data un face painting si desi "vopseaua" alba s-a intins si uniformizat destul de greu (deh sunt si incepatoare).... chiar m-am distrat pe urma vazandu-ma alba ca varul ;).
La bella muerte or Sugar skull?!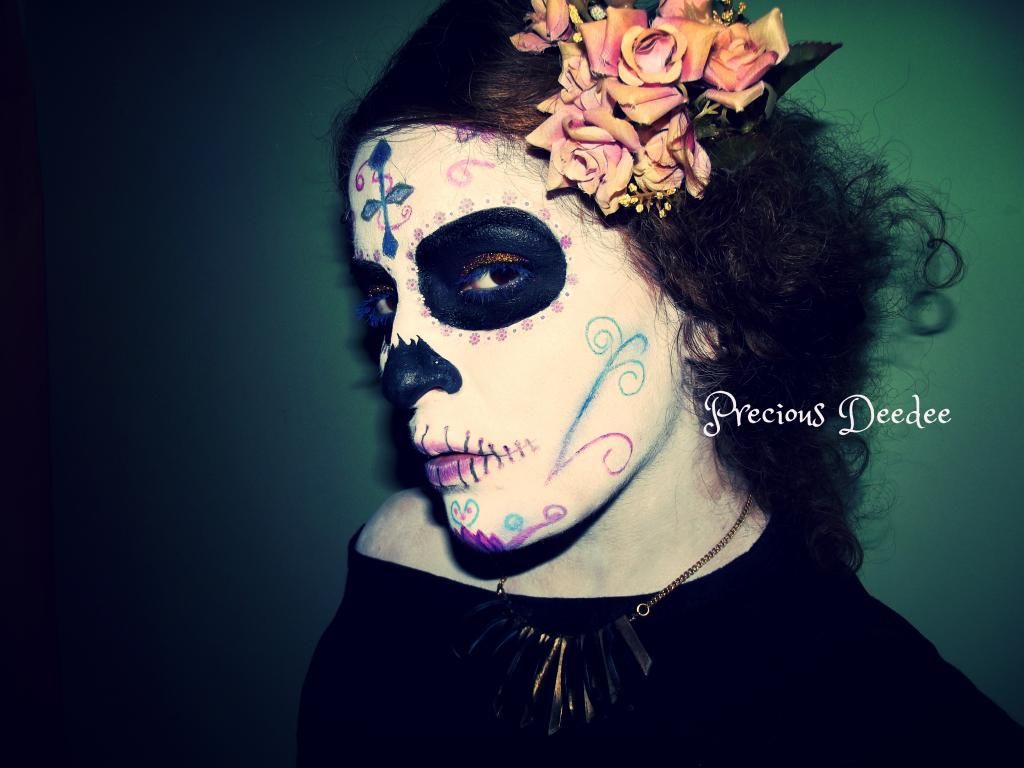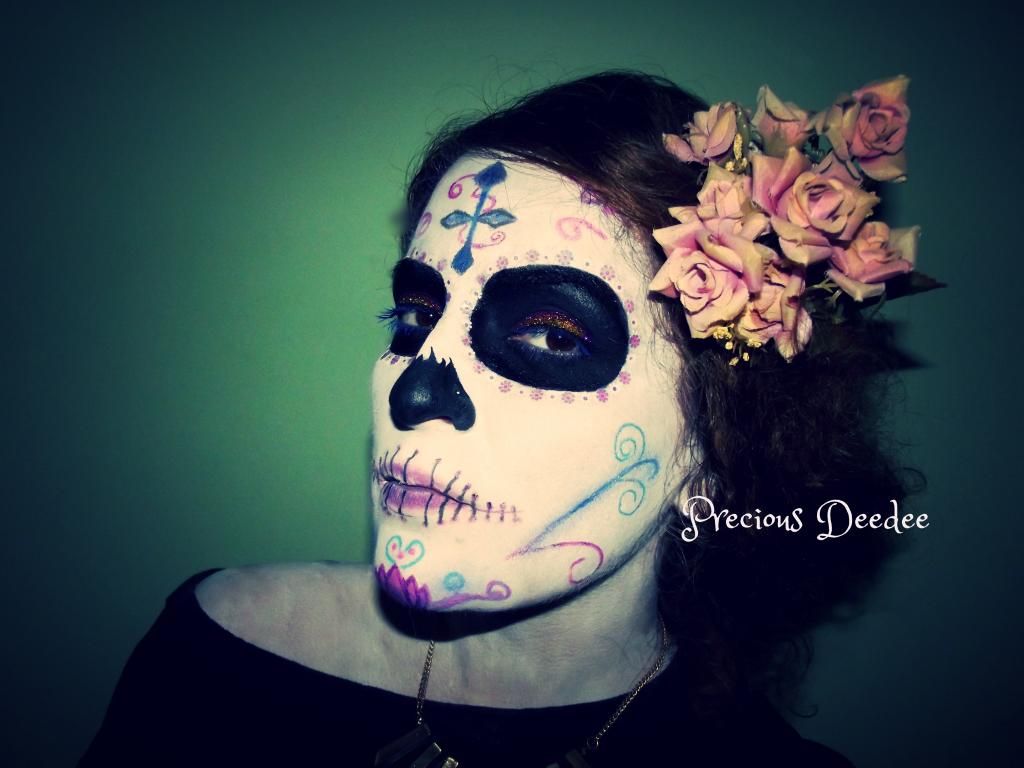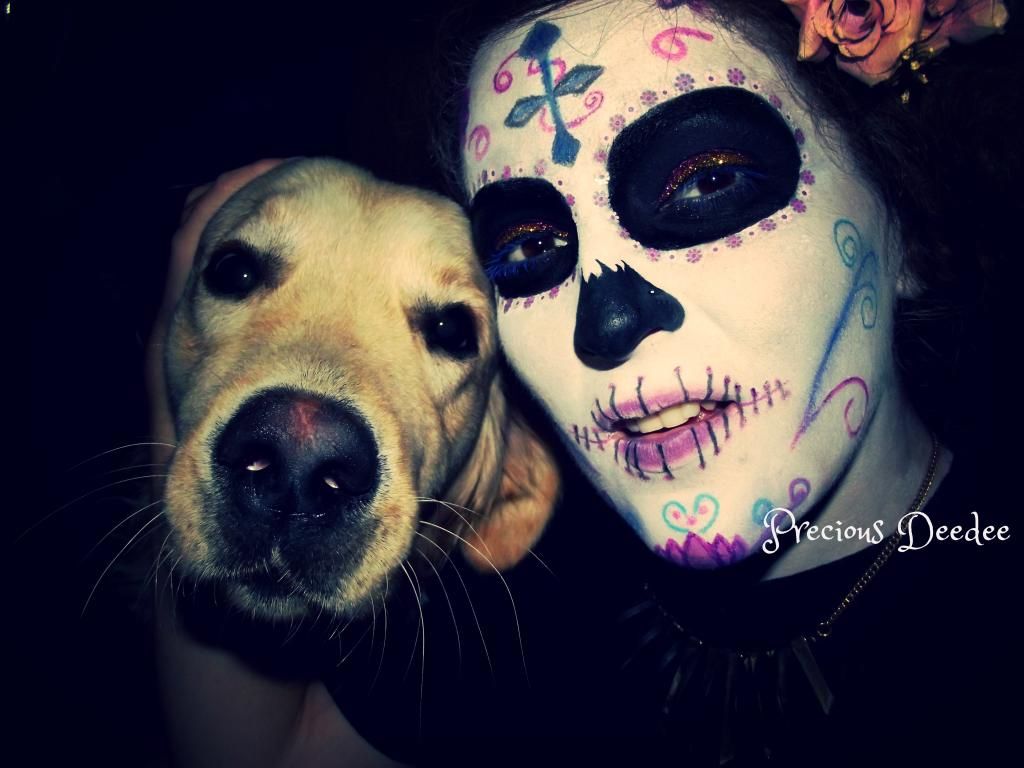 My No. 1 Fan-Bengy
Si ca sa termin cu Halloweenul nostru mioritic intr-o nota un pic mai blanda si mai simpla totodata, m-am transformat rapid in
Stitched Creepy Doll
...ceva mai soft insa...M-am amuzat foarte tare facand poze si incercand sa nu ma bufneasca rasul...Nu de alta dar pentru cainii mei era foarte distractiv sa fure rand pe rand cate un urs de plus :))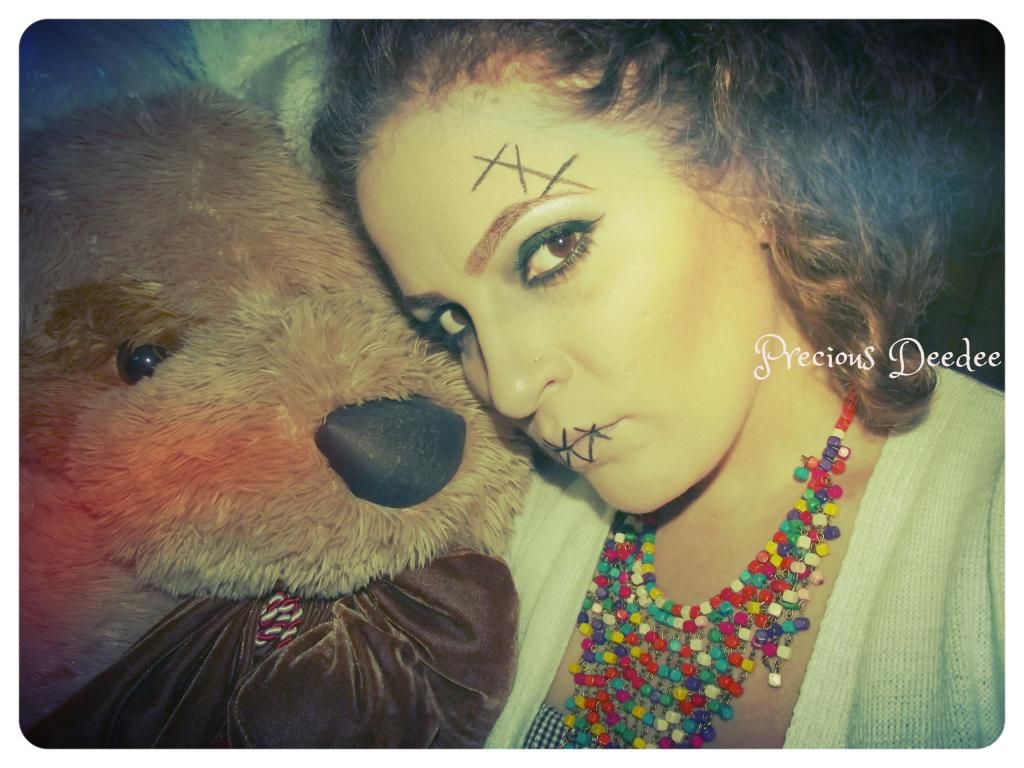 Dupa ce am facut pozele am observat ca "nemernicii"patrupezi, ma rog, unul dinre ei, mi-a mancat nasul ursuletului de mai sus :))).
Vampires, ghosts, spirits....That's St. Andrew's Eve! Don't forget the garlic :D
P.S
La multi ani tuturor celor care isi serbeaza numele!
Bisous,
Deedee.