And if I should fall along the way
I've been kissed by a rose on the gray"
Repede se mai scurg zilele in concediu. Am avut o vacanta de doua saptamani dar ma simt de parca au trecut doar doua zile...mai vreau :(. Am prins o vreme superba cu temperaturi foarte ridicate (exact cum imi place mie vara :)) ). In ultima zi de concediu insa a plouat. Inseamna ca imi pare rau ca incep munca mi-am spus eu :))))
Daca in postarea anterioara am ales un look in care auriul era vedeta, de data aceasta am ales cuprul. Am folosit paleta cu 88 de farduri neutre pe care o cam neglijasem in ultima perioada. Desi mergea de minune cu ceva mai aprins pe buze, am optat totusi pentru lipglossul meu preferat de la Elf in nuanta Goddess....nu ma pot desparti de el :)). Am ales un accesoriu "natural" in par ca sa salvez oarecum situatia :)
Red is the new black/Copper is the new gold ?!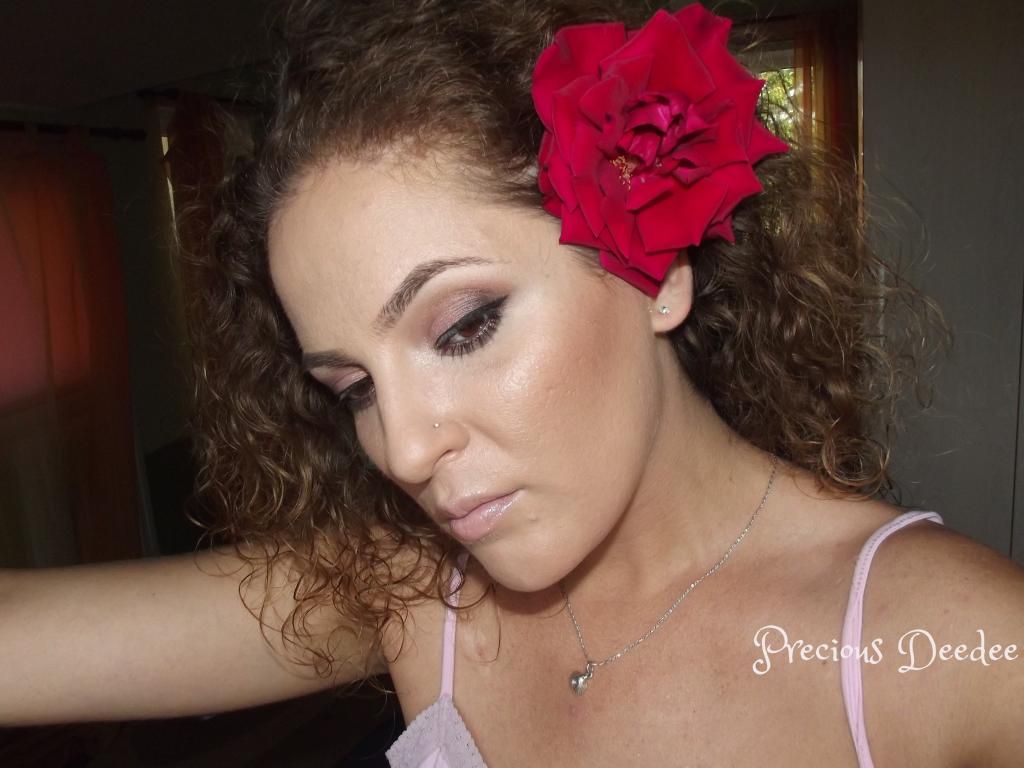 P.S Din gradina mea nu se rup florile! Tare greu mi-a fost sa aleg un trandafir pe care sa il tai, asa de dragul artei :)
Ochi
:
-TFSI Primer
- 88 neutral Palette
- Inglot Gel Liner -77
- Oriflame The One Mascara
Fata:
- Revlon Colorstay 320 +180
-Max Factor Creme Puff- 005 Translucent
- Elf Clarifying Powder - Toffee (pentru contur)
-Inglot Blush - 29
Buze:
- Elf Super Glossy Lip Shine-Goddess
Bisous,
Deedee.